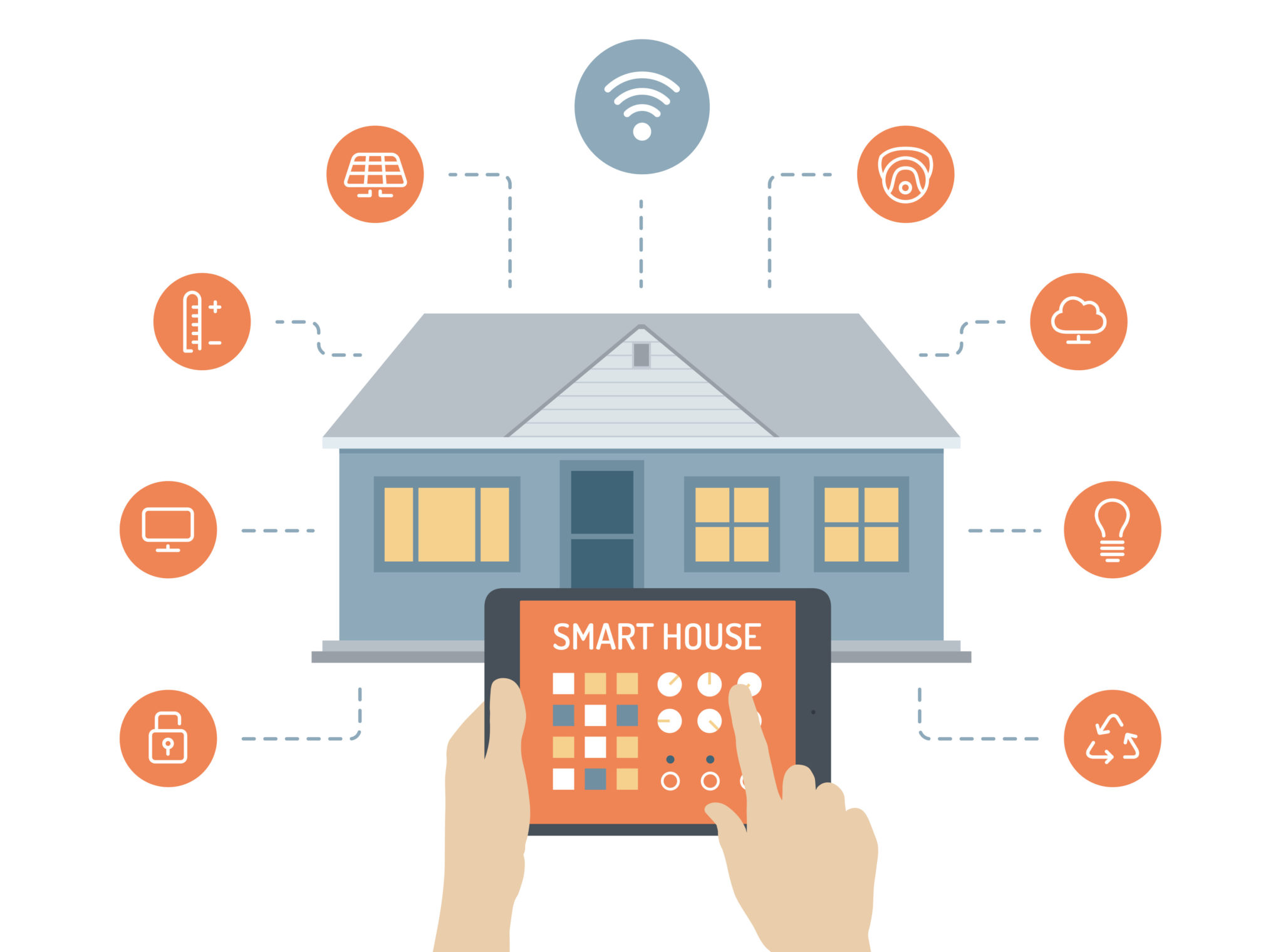 What is a Smart Home? Home Automation?  Connected Home?
Smart Home is a concept that continually evolves.  From legacy products like sprinkler, light, and device timers to sensor-activated lights triggered by motion, light, sound and other various elements.  These triggers work like cause and effect to make a convenient recipe, scene, activity of a single event or series of event.
It first was a very simple concept, but after years and years of theory, formulas, thought processes behind the inventions- has evolved into a much more complex M2M (Machine-to-Machine) technology within the IoT (Internet of Things).  It is fascinating in a way because it can benefit disabled, senior citizens, busy individuals that want to become more efficient or secure with a  peace of mind in everyday life.
The more devices, variables and technologies that have surfaced are becoming more and more personalized, customizable, and fascinating- however it is also becoming a much more complex and confusing story to understand and integrated part of living.  From figuring out what components you need, installing the devices to your existing network, and finally installing these devices- it can get very technical.  Bluetooth, Bluetooth 4.0, Bluetooth Low-Energy (BLE), and Bluetooth Smart would be a great example.  Why do we need so many different languages, let alone different languages within a language?  More on this later.
It has been an exciting and challenging evolution over the decades (yes decades) that Smart Home has been around.  More-and-more, we are finding that it is returning to the source and the origin of Smart Home.  Keeping it simple.  This is a double-edged sword however, and the more features, benefits, and conveniences that we all want- comes the complexities that follow.  For a simple trigger and recipe to fire off like lights turning on as you walk through rooms can actually be very complex with the current interoperability and technology involved to create this experience.
Smart Home is simply this.  It has to involve more than one device, because a home can't be smart due to one device changing your life.  It is a series of devices working in unison to make your life better.  Simple as that.  Whether it be energy efficiency, security, or convenience- the Smart Home is a web of devices operating in synchrony to automatically replicate your normal patterns and behaviors through by using algorithms and formulas to let you LIVE life and save time for the important things.  It is here to serve you, whether awake or asleep, to better your life.  Enjoy it- because it isn't going anywhere and is only going to surface and become mainstream more-and-more as time goes on.  Welcome to the Jetsons, the future is here.
Read More

about What is a Smart Home?